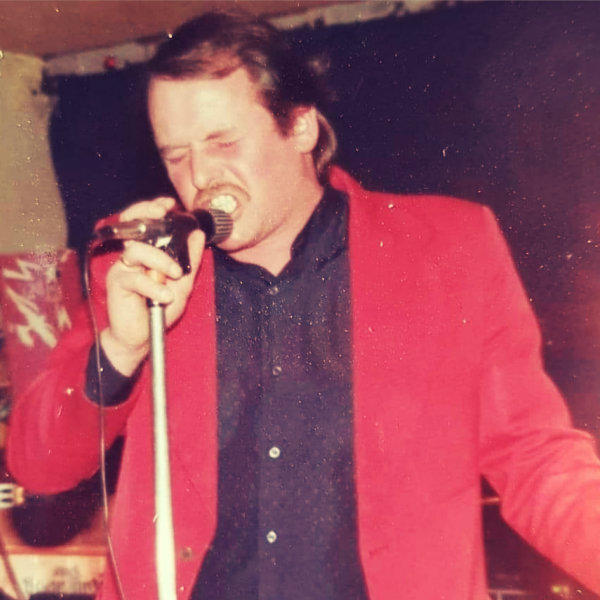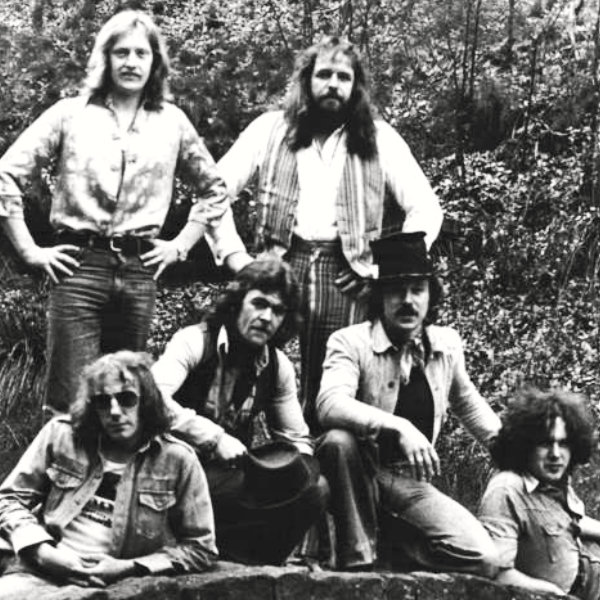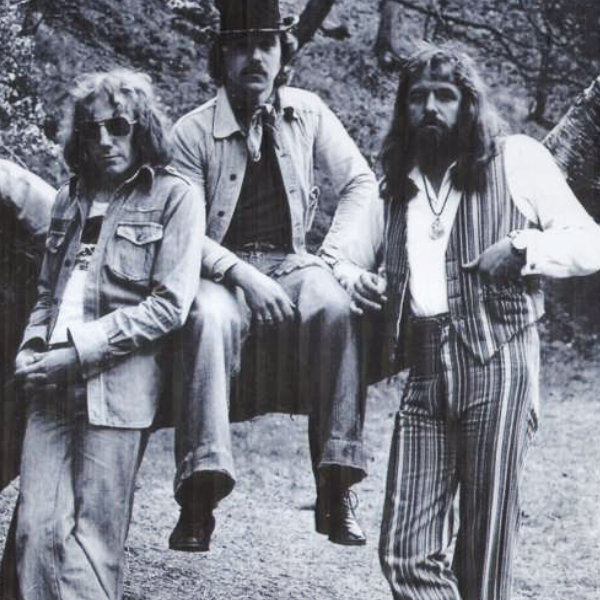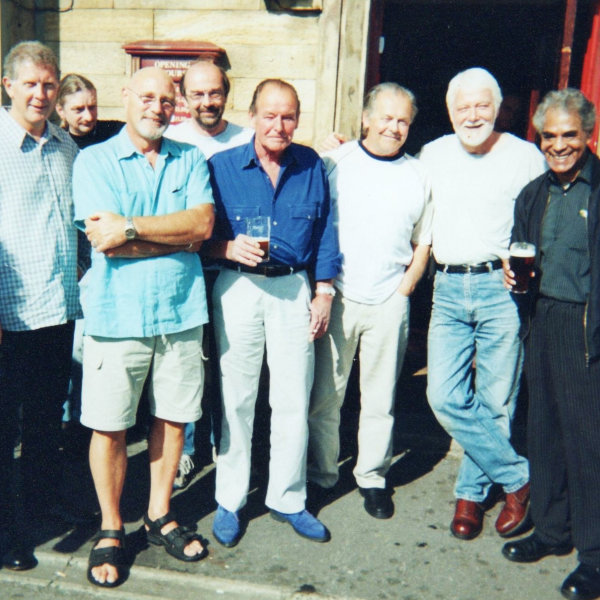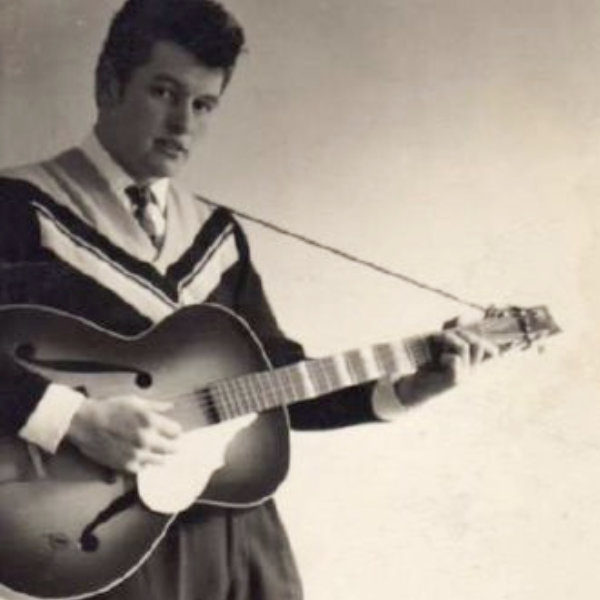 Bob Johnson Vocalist and Writer of Songs
Bob Johnson, an all too brief history.
Bob was born and grew up around the Cadley area of Preston. In his early years he joined Saint David's Church, Eldon Street. This is where he learned the art of singing. Although Bob was a natural singer with a good strong voice, the choir master at Saint David's taught him breathing techniques and the importance of learning vocal scales and daily practice combined with warm-up techniques. As any singer knows; if you don't warm-up first you run the risk damaging your vocal chords. Learning to use this God given musical talent, set him on a path that he would follow for the rest of his life. At about this time a thing called Rock and Roll was migrating across from the States to our soggy shores. The only way to get these recordings at the time was to order and/or import them yourself.
This along with the singing in Saint David's' Choir had a profound effect on young Bob and he used to take his collection of Rock 'n' Roll and Skiffle (a British interpretation of Rock 'n' Roll) records along with a portable record player (no iPods about yet) to a nearby field, where he would practice singing along to them. Once the music bug had bitten deeply, the only thing left to do was buy a guitar and learn to play along to the songs that had had such an influence on him.
Not a lot of people know this but Bob was an acute dyslexic. Rather than hindering him it actually contributed to his musical talent. Whereas people without dyslexia would read the words from the sheet, Bob found it easier to listen and commit them to memory. He became so good at this that he only had to listen to a song a couple of times and the melody and lyrics were absorbed and retained. This neat trick became especially useful when he discovered his song writing abilities.
Anyone who as ever tried to write a song will tell you that the lyrics and music flow from within at anytime, day or night, drunk or sober, tired or wide awake and more importantly with or without pen and paper. Not a problem for Bob, every song that he ever wrote was committed to memory, his ability to remember lyrics and music right up the end was astounding.
Bob and The Bobcats
When it's time to leave the world as we know it, one thing is certain. Although character influences decisions, your choices and legacy are what will live on.
This is certainly true in the case of Bob Johnson, lead singer of the Bobcats, who passed away on Saturday 7th May. The Bobcats, formed in Preston in 1956, represented a traditional attitude of folk from Lancashire- Everything's gonna be alright. They also stood for the power of great music being able to stand the test of time and distance. Back in the 50's the dream was simple- to broadcast good rock n' roll to get listeners moving and swaying- although Johnson was also a member of other bands The Lune Street Gas Band, Smokey Joe and Bush Country.
The 60's saw the band scoring more gigs and Preston's earliest clubs becoming popular. Clive Kelly, club owner of the Catacombs Club remembers: ''Bob and the boys established the club, which had flooded alleys and stabling into a thriving rhythm and blues venue.'' The Catacombs Club also saw Eric Clapton and Elton John play in their early days but as Robb Shenton notes; ''The Bob Johnson show was fantastic. He went on for hours- each song better than the last… his sound is still as fresh as a daisy.''
In 1977 the band arrived in London with the intent to finally put their catalogue onto disk. Armed with great tracks such as 'Soaring and Flying' and 'Nothin' but the Whisky' the Chapel Recording Studios in Wimbledon produced the album 'Chapel Sessions'. The act of naming albums after the recording location was a habit that continued- the final 1990's album 'Cool Garage' being recorded mainly in the garage of Phil Cool, a stand-up comedian who performed onstage with the band. The sound was complimented with lyrics which conveyed ironic nuances of day-to-day life.
Also a great friend of Bob, Cool was to be present at the last gig played in March. 2011 Described as a ''sell-out'' the old hits along with newer sounds where presented to a satisfied crowd who revelled in a moment untouched by modern-day trends.
The sounds of Bob Johnson and the Bobcats were, for many, a background track to their lives. Johnson personally made numerous friends over the years who will remember him for the true legend he was. Des O'Reilly, who joined the band in the 60's said, on hearing the news of his passing, ''I would go as far to say as Bob was the main inspiration to me, leading the life I have. He showed me how to be a pro in many areas and I shall be eternally grateful for having the opportunity to work with him and learn from him.''
Bob Johnson will be sorely missed. He knew of the power of great music and could tell stories that could keep a room enthralled for hours. All who knew him will credit a life well lived.
Sources: The Bobcats website, Lancashire Evening Post, Des O'Reilly website, lankybeat.com
Reproduced from Hausdigital website author Tess Webb.